Louis Vuitton
Looking for a stylish backpack that will complement your playful style this summer season? Well, introducing a ultra chic Lockme Backpack in new Perforated Monogram Flowers and in cute pink. This is a fresh design straight from the Lockme Collection.
With its modern and practical design, this Lockme backpack gives a new fresh twist to your overall summer ensembles. With a mix of lovely color palette, it certainly is a sophisticated lady backpack that features functionality and practicality for your endless summer travels. Made in soft calf leather with perforated Monogram flower patterns, this backpack is a surefire way to add an extra sense of chic and femininity to your usual summer edits. As you can see, the perforated design is in part white and part ink for that extra flair. It also features Louis Vuitton's signature twist lock closure for security purposes and for instant brand recognition.
This Louis Vuitton Perforated Monogram Flower Lockme Backpack also boasts of a leather top handle for easy hand carrying and 2 adjustable shoulder straps for effortless shoulder carrying.
Measuring 25.5 x 19 x 9.5 (L x H x W) cm and is priced $3050 USD, €2130 euro, £1990 GBP, $3650 CAD, $22800 HKD, $3750 AUD, ¥342360 JPY via Louis Vuitton boutiques.
Tag: Louis Vuitton Monogram Backpack Lockme FLOWER PERFORATED
Fashion
Pretty by Rory Floral Maxi Dress $68.00
A chiffon woven dress comes in a dreamy maxi silhouette with adjustable straps and a chic slit.
Wedding season is here, and if you are still looking for the perfect dress as a bridesmaid, Forever 21 has the perfect answer. The fashion retailer teamed up with Los Angeles-based designer Rory Laurie for a collection called, Pretty by Rory. The range features six different silhouettes with several different color combinations range from pretty pastels to chic florals. From wrap styles to ruffled overlays and off-the-shoulder silhouettes, get ready to stand out at the big occasion. Prices range from $68 to $78.
PRETTY BY RORY BRIDESMAID DRESS COLLECTION
(Left) Pretty by Rory Surplice Dress in Seafoam $68.00 (Right) Pretty by Rory Floral Maxi Dress $68.00
(Left) Pretty by Rory Surplice Dress in Blush $68.00 (Right) Pretty by Rory Flounce Maxi Dress in Blush $68.00
Pretty By Rory Flounce Maxi Dress $68.00
This dress includes a flounce ruffle detail with adjustable cami straps and a back slit.
(Left) Pretty by Rory Surplice Dress in Blush $68.00 (Right) Pretty by Rory Flounce Maxi Dress in Blush $68.00
Pretty By Rory Chiffon Maxi Dress $78.00
Cover up in a dress featuring short dolman sleeves as well as a high slit.
Louis Vuitton
A new Louis Vuitton bag is definitely going to make rounds in the fashion industry with its versatile and trendy look. Lend us your eyes and attention as we bring to you this latest addition to the Louis Vuitton family, which is none other than the Double V Bag.
Despite being a newcomer in the bag scene, the Louis Vuitton Double V Bag is a promising one with its unique double V design. Even at first glance, your attention will surely be focused on its V-shape Flap design, it's very attractive and will help your steal every spotlight. The flap is made from grained calf leather, while the inside (which supports the V design) is made from monogram canvas.
Aside from this, the Double V Bag also flaunts a sexier and more voluptuous shape thus making it an attractive bag to bring anytime, anywhere. Now let's get down to business and talk about its distinctive features.
Made from noble fine-grained calf leather with a Monogram canvas flap, this bag is further accentuated by its gold color metallic pieces. It also has a removable and adjustable longer strap for easy shoulder carrying.
Now let's look at the interior, this bag won't disappoint you if you're looking for great compartments. It has 2 exterior flat pockets, an inside zipped closure pocket, and an interior button closure pocket to keep your things safe and sound. It also boasts of a magnetic leather flap closing system for easy access and for security purposes.
Measuring 11" x 7.5" x 6.4" inches and is priced $3550 USD, €2600 euro, £2420 GBP, $4450 CAD, $29500 HKD, $4600 AUD, ¥419040 JPY, ¥27300 CNY via Louis Vuitton boutiques.
Fashion
(Left) Zara White T-Shirt and Floral Print Skirt (Right) Zara Floral Print Dress and White Belt
Summer is just around the corner, and Spanish fashion brand Zara has some serious inspiration with a new trend guide. Called 'Blooming', the outdoor fashion shoot stars models Mica Arganaraz and Kateryna Zub. The pair pose in field of blooming flowers wearing white lace, floral prints and casual t-shirts. And for those cool summer nights, Zara also offers up textured coats and tailored blazers.
ZARA SUMMER 2017 LOOKBOOK
Mica Arganaraz models Zara Textured Jacket, White T-Shirt and White Denim Pants
Zara Pin Tuck Tunic and White Pants
Zara White Blazer, T-Shirt and Darted Pants
Zara Straight Cut Frock Coat, White T-Shirt and Flowing Frilled Shorts
(Left) Zara Floral Print Dress (Right) White Dress
Kateryna Zub wears Zara Strappy Top with Pearls and High Rise Trousers
Kateryna Zub wears Zara Strappy Top with Pearls and High Rise Trousers
Mica Arganaraz models Zara White Dress, White Trousers and Platform Slides
(Left) Zara White Blouse and Trousers (Right) Zara White Dress
Fashion
Ready to make your summer escape? Besides the clothing and accessories, you absolutely can not miss out on swimsuits. Whether packing for your vacation or even just a weekend getaway, take the glam factor up to ten with these styles.
Looking for that perfect one-piece? Or bikini set? Or coverup? We have you covered with these on-trend silhouettes. From classic prints to modern details and bohemian crochet, get ready to dive into swim season with our favorite picks.
ONE PIECE SWIMWEAR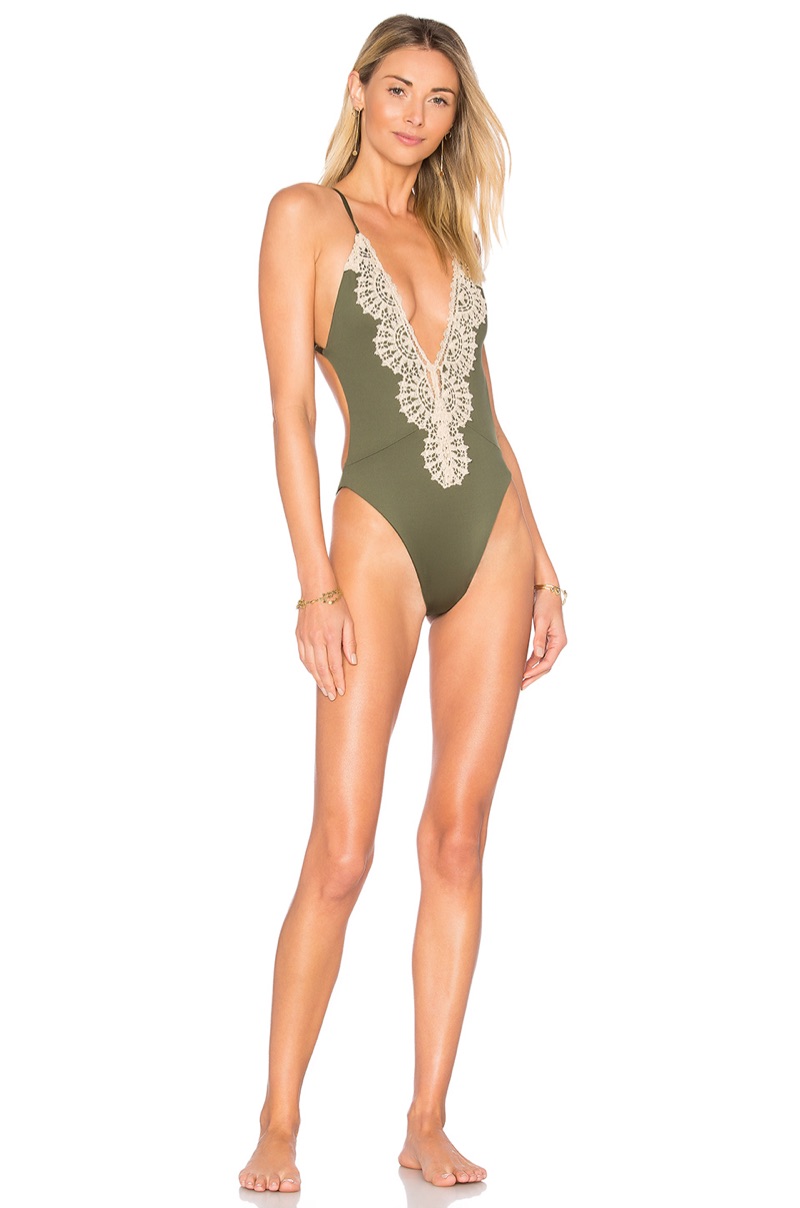 The one piece swimsuit recently came back in style. And if you want to rule the beach in style, check out these one-piece wonders. Look out for colorful prints or keep it natural in a monotone style. Choose from the classic scoop neck back or bring some serious sex appeal with a plunging v-neckline. Wear with a pair of denim shorts or cover up with a chic sarong style.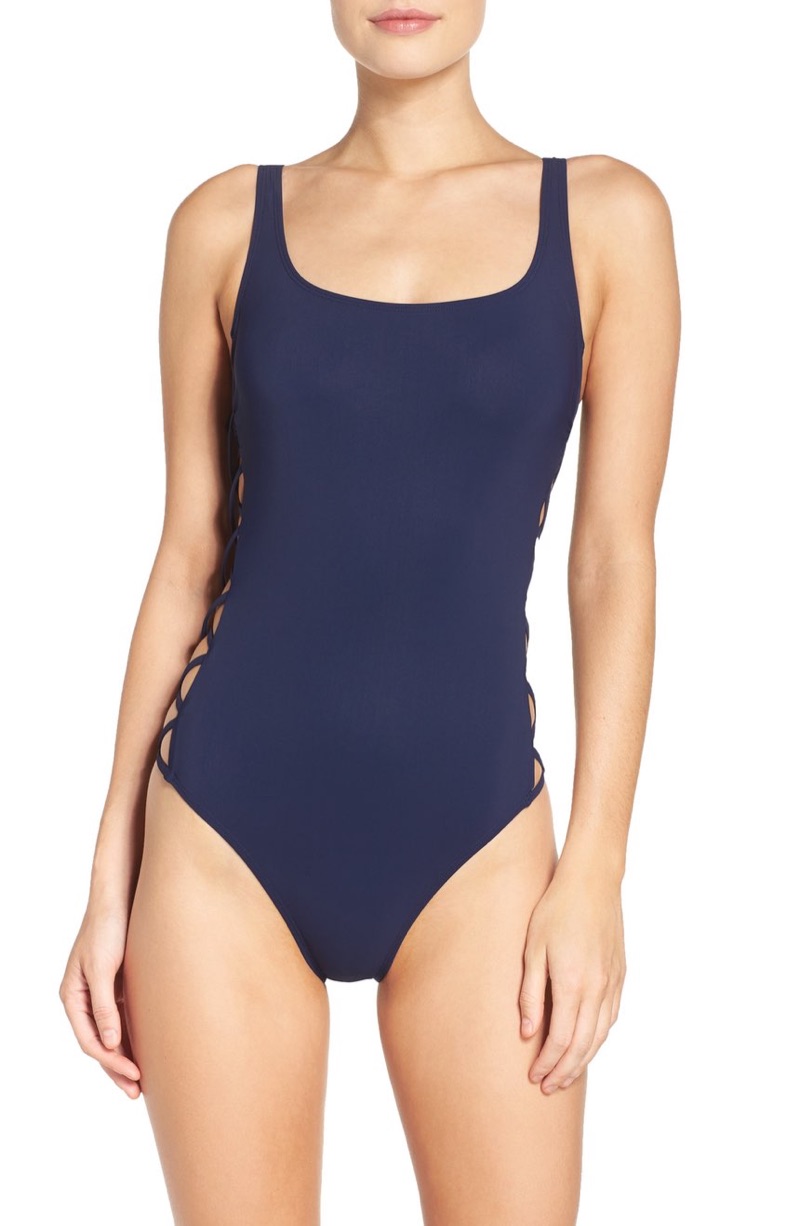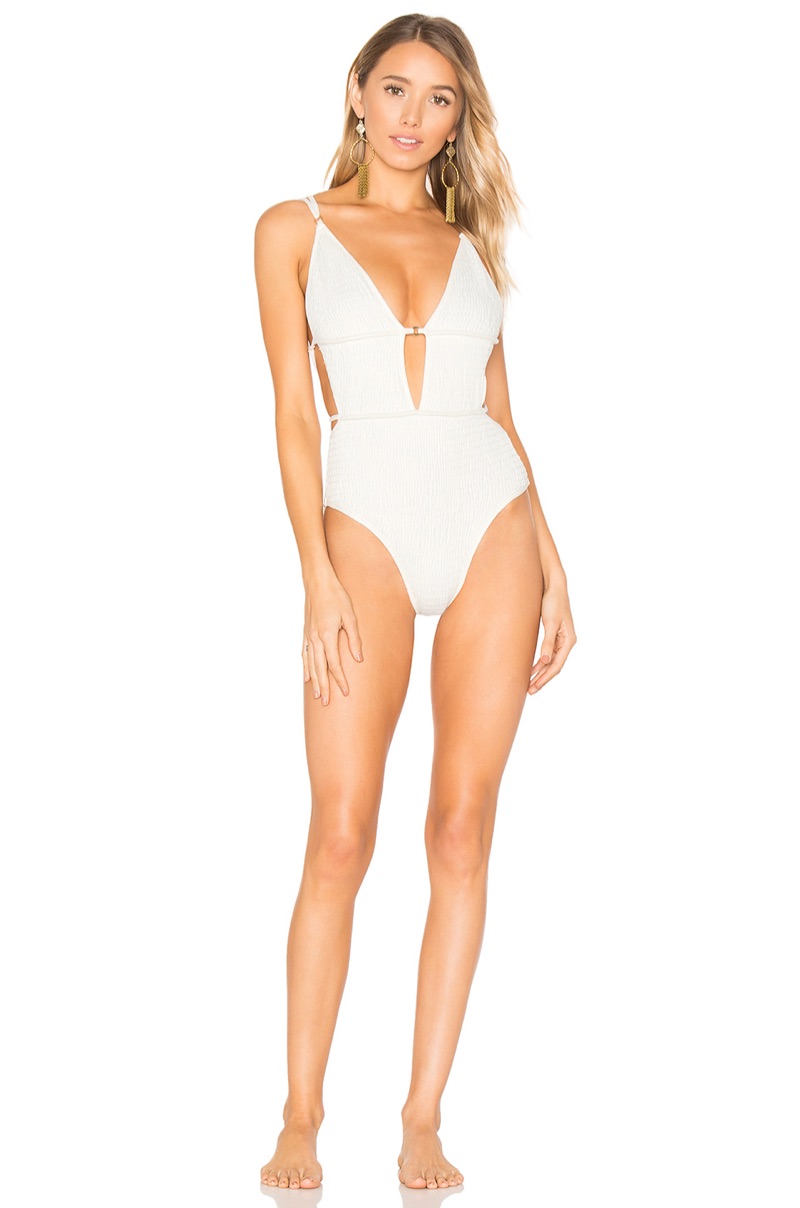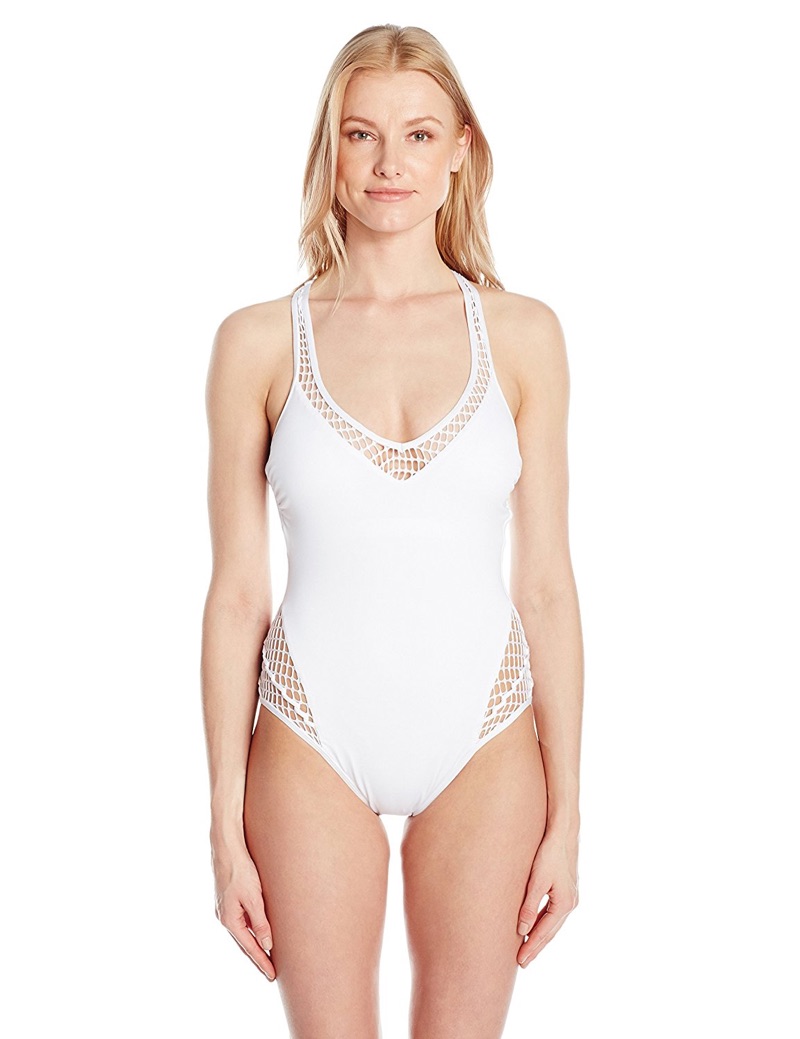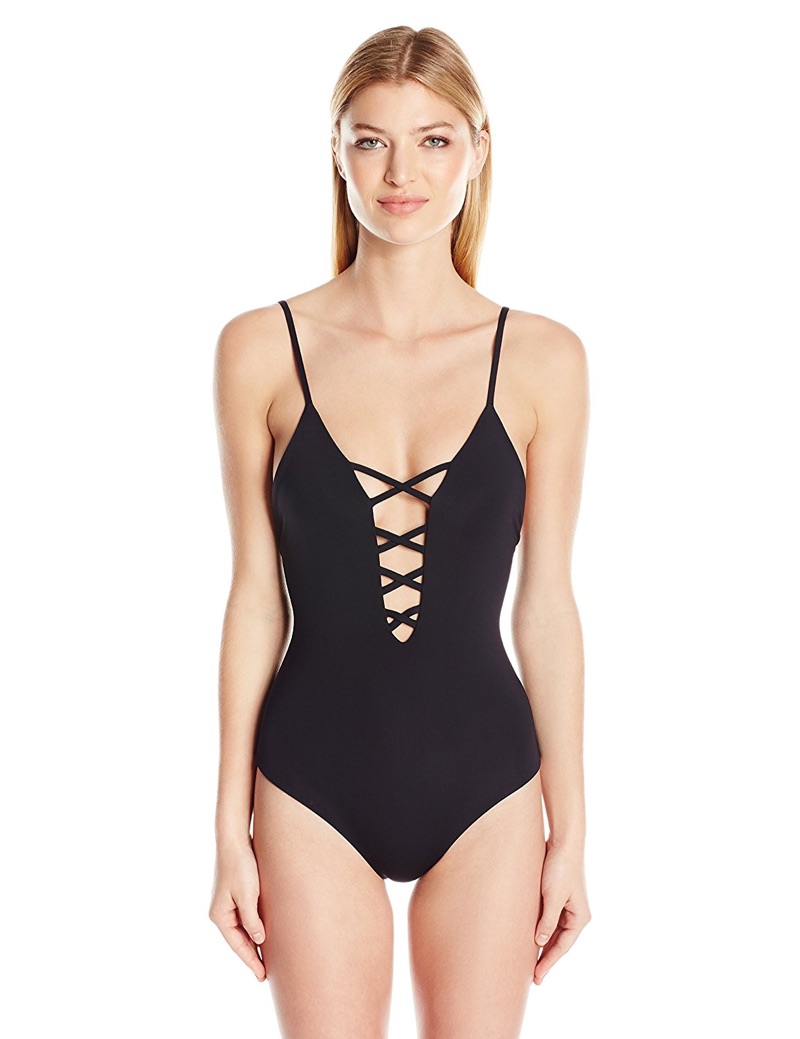 BIKINI SETS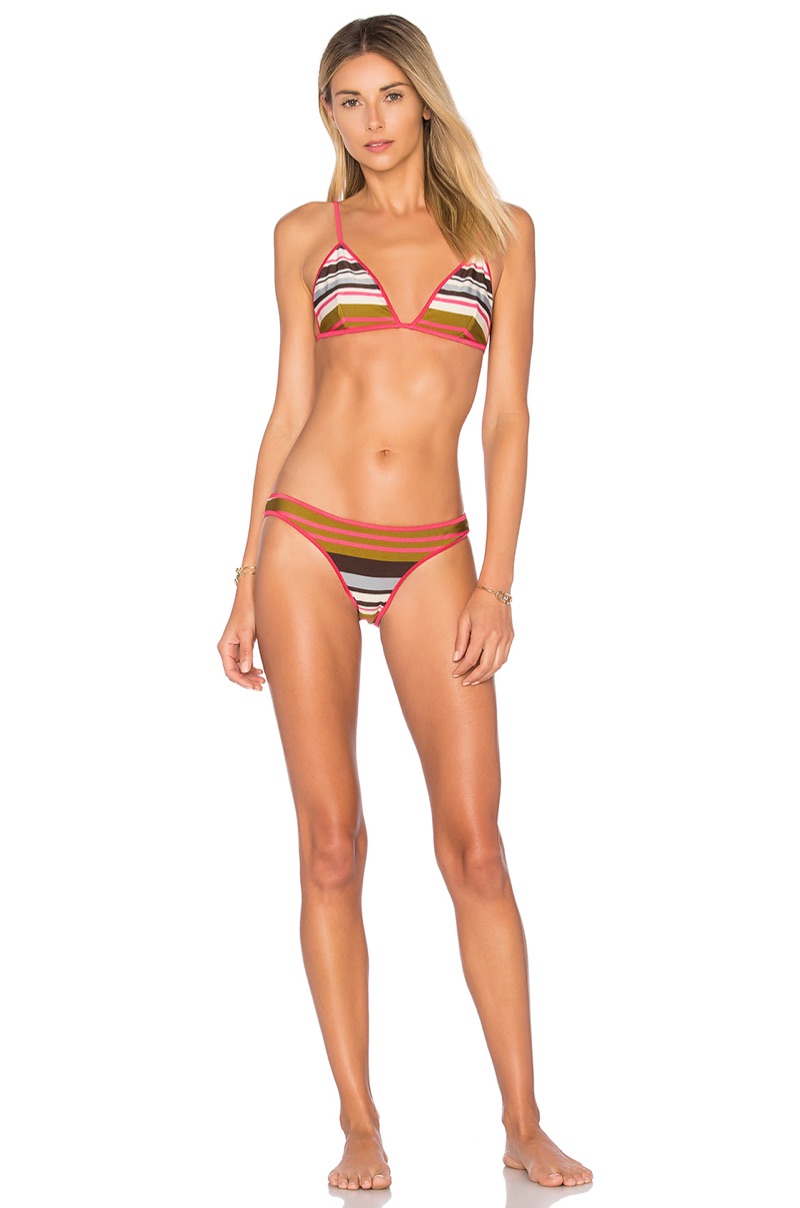 Get ready for that great beach escape with an on-trend bikini set. Look out for bold stripes, chic animal shapes as well as scalloped trims. Turn up the glam factor with sexy cut-outs and mesh details. Don't be afraid to show off your summer bod in these chic bikinis.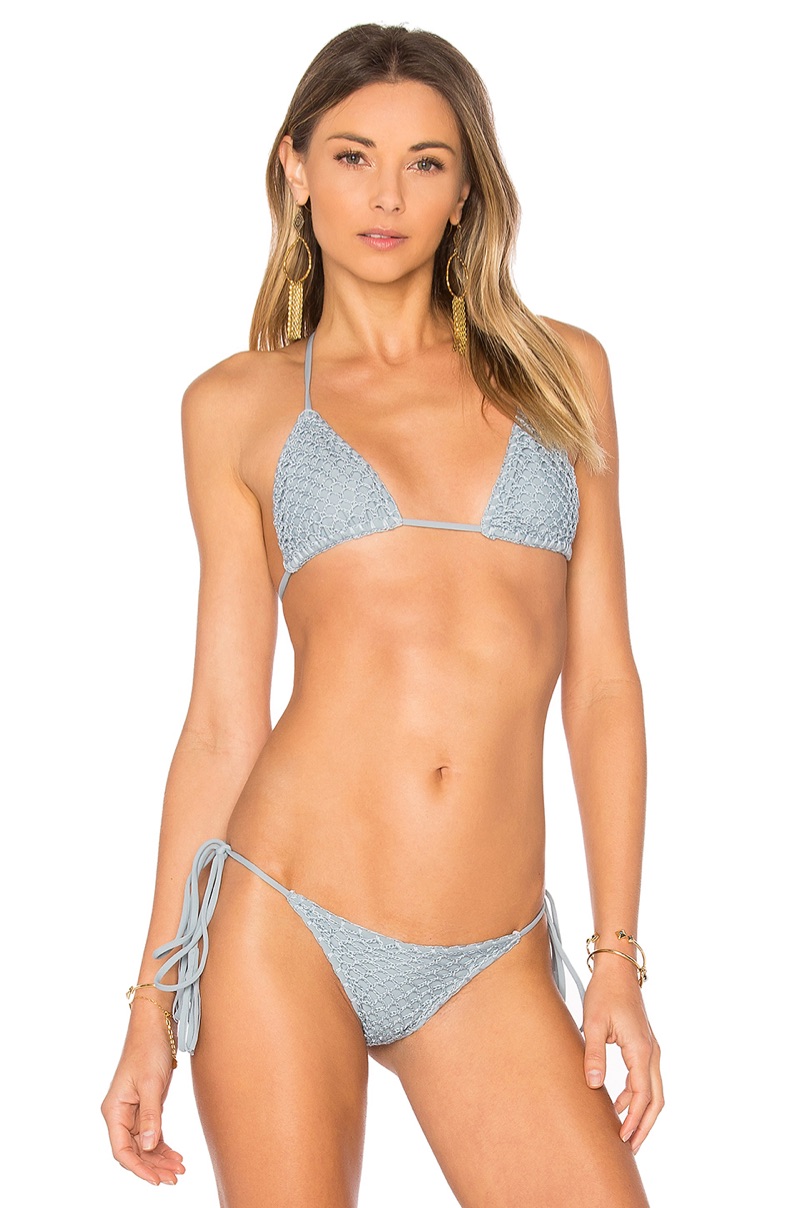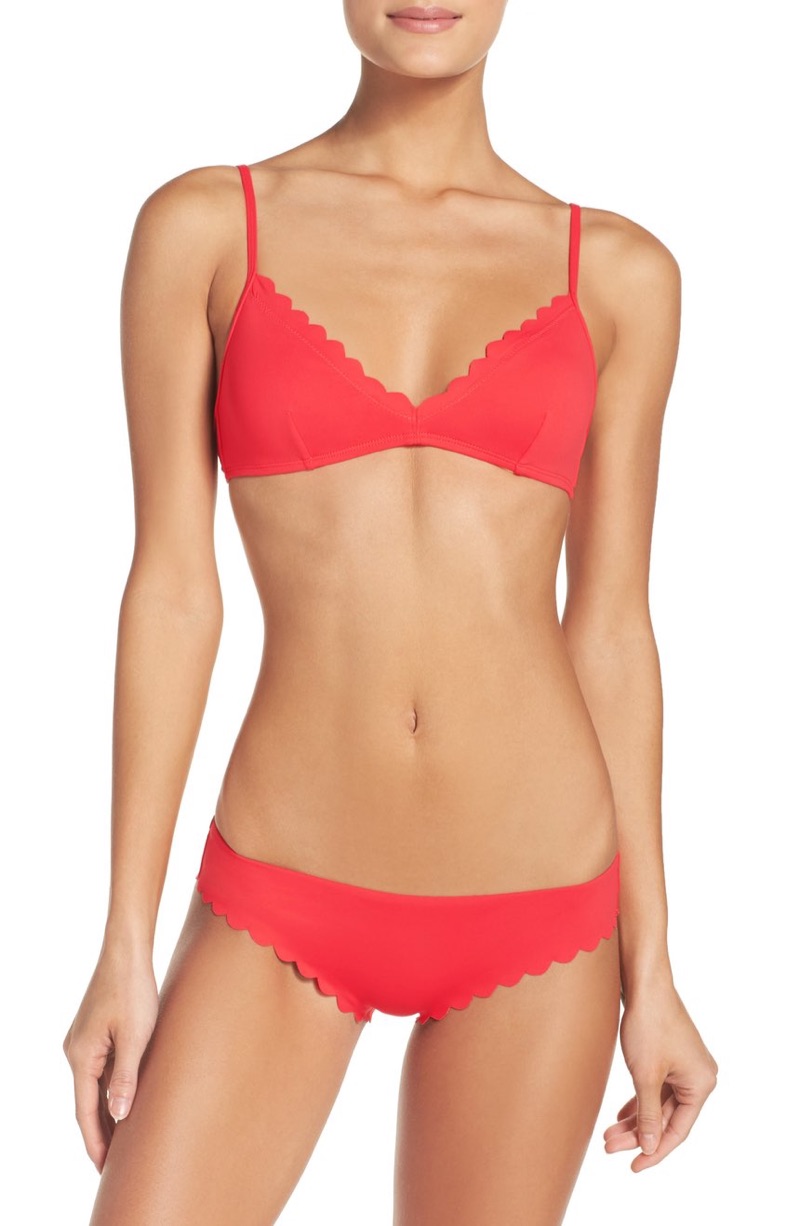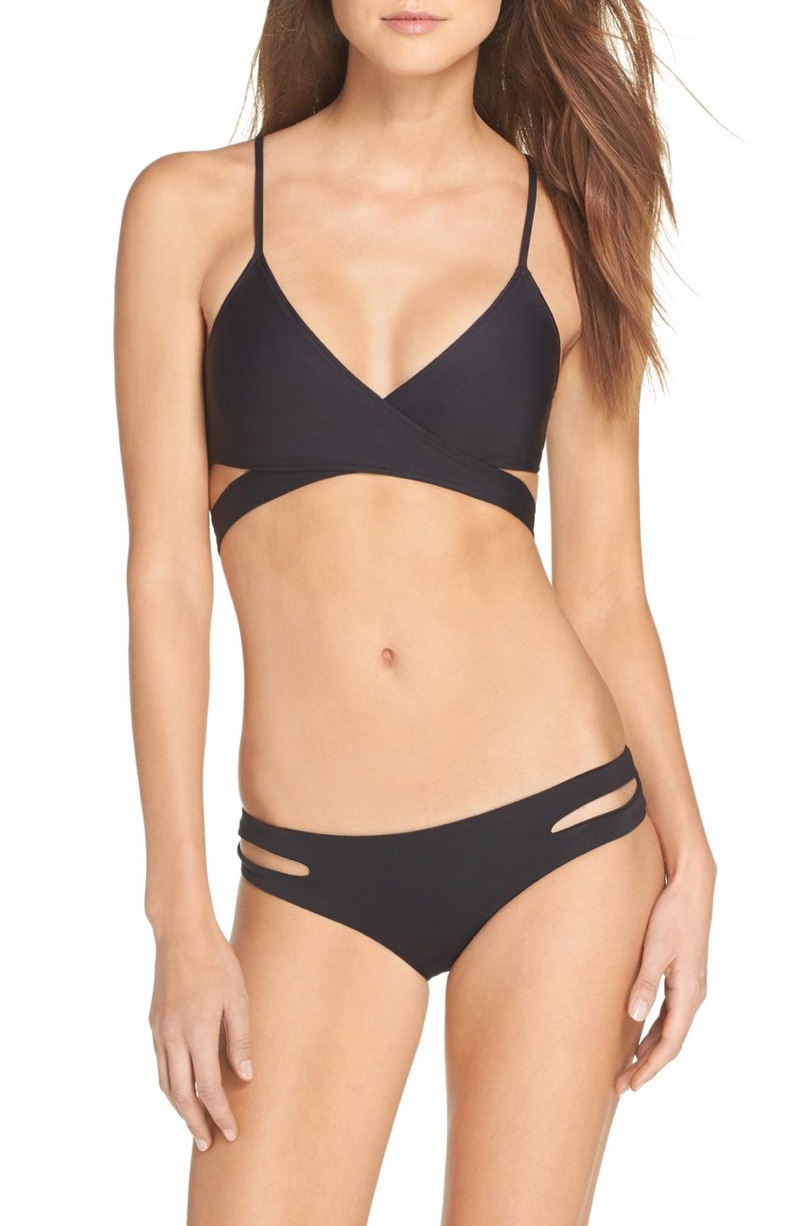 SWIMSUIT COVERUPS
Sometimes, you just want to cover up when chilling by the pool or on the beach. From billowing caftans to sheer tunics or wrap dresses, these styles will bring some serious glamour appeal. We also love a bohemian touch like lace or tassels. Wear with a chic sunhat and sandals for the perfect look.
Tag: SWIM
Hermes
Owning a wallet is just as important as owning a stylish bag. With the big success of the Compact Constance Wallet, Hermes thought of a way of creating a more compact and space-saving wallet by introducing its Compact Compass Wallet.
A short and mini wallet version of the well-loved Constance, the Compact Compass Wallet proves to be a daily essential in every woman's bag. At first glance, you will instantly notice its gold plated 'H' tab closure, which lends it a sense of style and security all at the same time. Mind you, it also practical, convenience and easy-access. Despite the smaller size, this particular luxurious wallet has a lot to offer. So let's dive into the interior.
Due to the demands of a modern-day hard working woman, the French brand made sure that this wallet will provide ease in bringing your hard earned money and plastic cards in a stylish manner. Inside, it has 4 credit card slots, 2 flat pockets, a change purse with zipper so it can hold your coins in place, and an external pocket at the back for easy access. It has everything you need to structure your daily wallet.
By the way, the Hermes Constance Wallet is as iconic as the Kelly Wallet. This design has existed for a very long time. So what's more classic than that?
Measuring 4.6" x 7" inches and is priced $6250 USD via Hermes boutiques.
Tag: Hermès Wallet CONSTANCE COMPACT
Categories

New Posts

Hot Posts